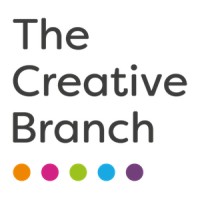 I'm currently a Marketing Assistant and Content Creator at The Creative Branch in Staveley. As of now, my main focus in on our hotel clients, including Real Lake District (LDHA) and the LDHA Voice service, Castle Green in Kendal, and Pinewood Hotel in Wilmslow.
My role involves writing blog content, managing social media, running ad campaigns, and monitoring ad success. As my time at The Creative Branch continues, my role will grow. However, for now these are my main responsibilities.
As I'll be publishing quite a sizeable portfolio of work, I will be curating a master doc of blog links that you may find here: https://docs.google.com/document/d/17P39B0u9XdgualjISzp6RP9RKi2dUjWpxf4MpDJ0sAI/edit
Understandably, I won't be documenting every single thing I do as there are some aspects of my role that aren't viable. Plus, though there will be other content I've created, like web pages and social campaigns, I won't be linking those either. This master doc is currently revolves around blog content as that is a huge aspect of my role and demonstrates my writing skills best.
---
Need someone to create content for your blog? Get in touch by filling out the form on my contact page!